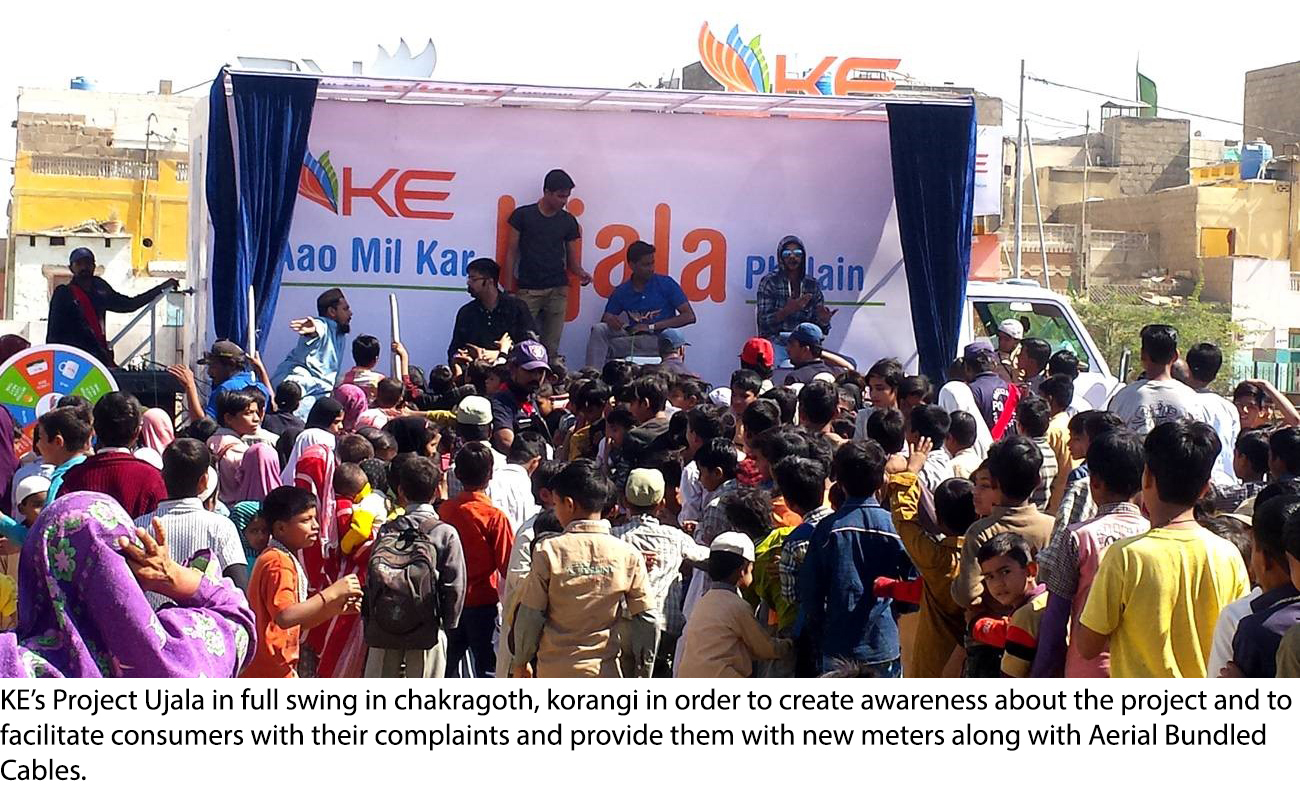 Karachi, March 1st 2017: K-Electric, under its flagship project Ujala, continues to invest and improve its distribution network across the city and organized a Mela in Chakra Goth, a Katchi Abadi located in Korangi in order to create awareness about KE's ongoing UJALA Project and to facilitate consumers with their complaints and provide them with new meters along with Aerial Bundled Cables.
The Mela included a health camp with free medicines, games and giveaways for children whereas the residents were also offered easy instalments to pay off their pending dues. Also, on the spot meter replacement and installation facility was provided to area residents with an easy application process.
Spokesperson KE added that Chakra Goth and Bamba Goth in Korangi are considered to be Very High-Loss areas (VHL) where the recovery ratio was less than 30%. The kunda-infested area has more than 2000 residents who were on illegal connections. Through this UJALA Mela, K-Electric received more than 1100 applications for new connections and more than 600 meters have already been installed.
The power utility has so far managed to convert almost 1800 PMTs and transform different communities through the installation of ABCs, new transformers and low-cost connections. Communities in Lines Area, Liaquatabad, Ghazdarabad, Rehmat Chowk, Altaf Town and Keamari, which were previously infested with illegal connections with an extremely high fault ratio, are now free of power theft with reduced hours of load-shed and faults.
K-Electric launched its flagship community development project 'Ujala' earlier this year with an estimated investment of PKR 5 billion to empower the lives of over 1 million people residing in 200 communities across its network. The power utility has pledged to help improve its service reliability for these communities, while boosting socioeconomic activities through sustainable development initiatives.