>
>
Ease of Doing Business
KE is committed to providing reliable and quality power supply with customer-friendly process and services. The power utility has been at the forefront of introducing latest technology, which has played a key role in enhancing the experience of its customers. Exempting industries from load-shed was a ground-breaking initiative by KE – fuelling industrial growth and economic prosperity in the city. Through customer-friendly initiatives for industries, the turnaround time for providing new power connection has also been significantly reduced. Moreover, KE is adding new grids to meet the growing power demand of new industrial consumers. As industries will remain KE's top priority, all possible measures would be taken to continue to facilitate industrial consumers.
Customer-centric Reforms
Cost Rationalization
Optimized Processes
Reduced Documentation
Quicker Response Time
Faster Execution Time
Installment Facility
Sharing of Estimate breakup with complete BOM
Sharing of Load Assessment Report
Dedicated relationship managers for assistance of new connection applicants
New Connection Application Process
Applying for a new connection has become easier than ever. KE has undertaken a number of initiatives which has led to a reduction in the turnaround time for new connections.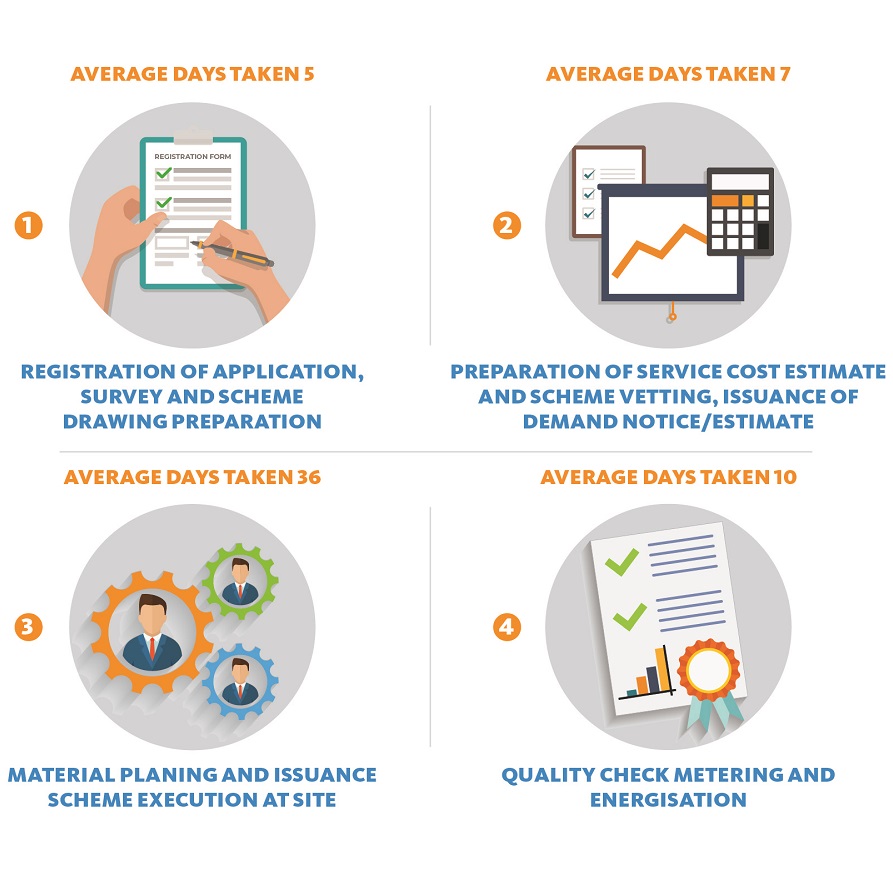 * Average number of days mentioned are for load requirement up to 500KVA scheme cases only
Reduced Documentation
The entire process has been made more convenient by providing a lot of features and information online. The form for a new connection is available free of charge and can be downloaded from the KE website.
After the acceptance of the application and submission of complete form with all required documents and initial payment an ID is issued. This too has been made easier and the number of documents required has been reduced.
Industrial New Connection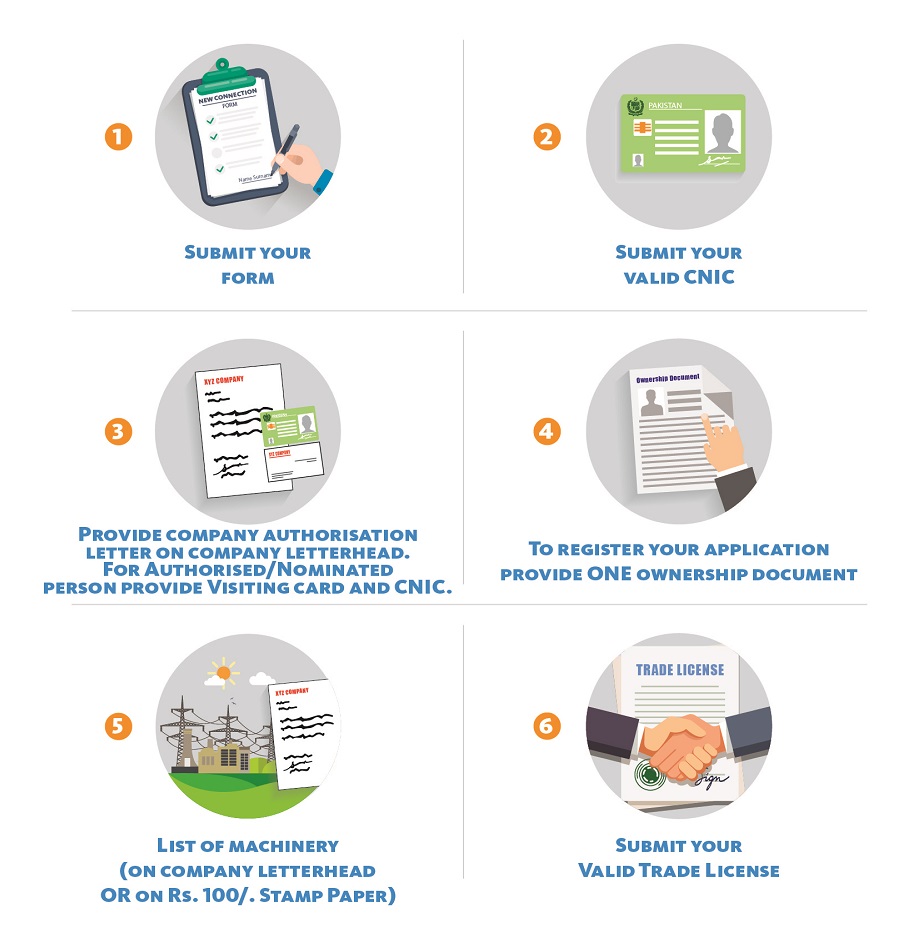 Inline PMT Cost Revision (Sample)
Reliability
KE has undertaken a number of measures to enhance reliability at a cost of over USD 2.4 billion invested from 2009 to 2019 which has resulted in exempting 70% of Karachi from load-shed with 100% load-shed exemption to industrial zones. A total of 68 feeders and 796 PMTs were added in 2019. With addition of 238 MVAs, distribution capacity increased by 3% in FY 19 while transmission capacity was enhanced by 7% with addition of 354 MVAs.
Moreover, a comprehensive and integrated scope of Transmission Project (TP1000), amounting around USD 450 million, was conceived to meet the growing load demand of the metropolitan city. The project is on course of its target achievement and is expected to be completed by Dec 31, 2020. By Dec' 19, 5 new grid stations and 25 power transformers, along with rehabilitation of around 39.16 km line length is attained. The state of the art "Disaster Recovery Centre (DRC)" facility is also commissioned under this project which will serve as backup for KE load dispatch center.


SAIFI/SAIDI data is based on KE service area and guidelines issued under Performance Standards (Distribution) Rules. Additionally, this only includes load-shed (due to technical constraints). This data is beyond the NEPRA rules and being provided just to facilitate policy-making and as an evidence for international agencies.
Transparency
Customers can check the shutdown notices clearly marked by city area. Maintenance and other planned shutdowns are also conveyed to consumers via SMS once they have registered.
KE's tariff is notified by the government of Pakistan and is made available on the KE website here.
Any change in tariff including fuel cost adjustment is public information published by NEPRA and KE on their websites and also disseminated via nationwide media including tickers.