In 2009, K-Electric adopted an unwavering commitment to excellence in Health, Safety, Environment and Quality (HSEQ) when it established the Corporate HSEQ Department and formulated a Safety Policy. The Company HSEQ manual was developed as a primary guideline, with subsequent procedures issued from time to time. Emergency Response Plans were created and regular evacuation drills are conducted to cultivate awareness amongst employees about emergency actions.
The organisation continues to enhance its HSEQ processes, with safety being part of employees' annual appraisal. Additionally, Executive Committee meetings are held to address key Safety performance / issues at the Leadership level.
'We Care' – Our Health Philosophy
Employee health is a top priority at KE, and under the "We Care" programme, viral diseases awareness sessions / circulars are regularly issued to ensure employee health safety. Annual awareness sessions on first aid and personal hygiene are also conducted regularly. These programmes have reduced the occurrence of diseases, lowered absenteeism, and increased employee efficiency.
"Nobody Gets Hurt" – Our Safety Philosophy
The "Nobody Gets Hurt" philosophy was adopted to provide a safe and injury-free work environment to employees, and a safer distribution network to consumers. Since 2009, sustained safety awareness sessions have become an annual feature, to impart training to all cadres working in the organisation. A comprehensive Safety Management System was formulated and implemented on the principles of International Standards Organization (ISO) 45001 and EMS 14000 to instill a safety-oriented culture throughout the organisation.
KE maintains safety standards through regular audits, inspections and adherence to its safety processes. Annually, more than 320 hygiene inspections, 200 internal fire safety and housekeeping audits, 200 fire/emergency evacuation drills, and 4000 health examinations are carried out. Business Units are also encouraged to take safety initiatives to ensure improved safety practice is carried out across KE.
Reaching Out to the Customers – Public Safety
KE believes in the safety of not only its employees, but also in the safety of the communities and environment in which it serves. With this in mind, KE's HSEQ team works to spread awareness about safety practices through all available channels. Marketing awareness campaigns on general public safety are conducted annually, especially during the monsoon season, through extensive coverage in electronic, print and outdoor media. Public outreach programmes are also organised on an annual basis. Electrical and fire safety awareness sessions, including live demonstrations, are provided to approximately 25,000 students in more than 50 private and govt. schools on an annual basis. KE also encourages its customers to report any electrical safety hazards around-the-clock through the KE website or 118.
Recognition
KE's HSEQ standards have also been formally commended by its peers. These public and prestigious acknowledgements of our commitment to HSEQ are a testament to our continuous adherence to HSEQ throughout the organization.
In 2016, KE won the prestigious ACCA-WWF award, and since then KE was also awarded the "Best Practices Award for Occupational Health and Safety" by Employer's Federation of Pakistan for three consecutive years. Additionally, the Company has been awarded the "National Fire and Safety Award" by the National Forum for Environment, Health and Fire Protection Association of Pakistan for the 8th consecutive year, the "Environmental Excellence Award" for 10th consecutive year, and the "Environmental Risk Assessment Award" & "Health and Safety Risk Assessment & Control Award" for the 4th consecutive year.
KE has actively participated with Pakistan Engineering Council in development of National Electrical Safety Code for Power and Telecom Sector and also for Building Code of Pakistan – Fire Safety provisions. To inculcate safety mindset in young engineers, KE helped NED University in formulating syllabus of HSE course for Electrical Under-Graduates.
Safety Leaflets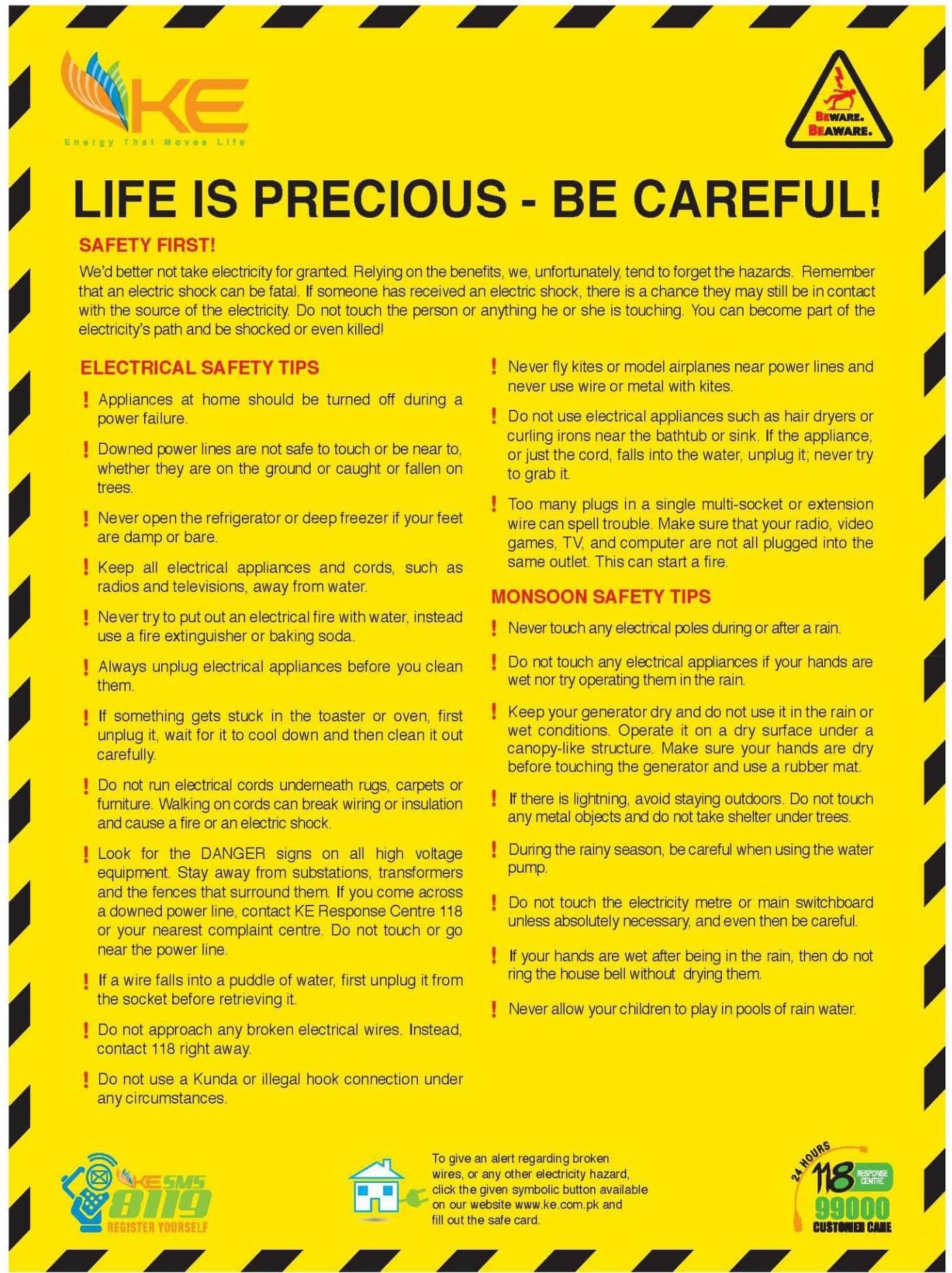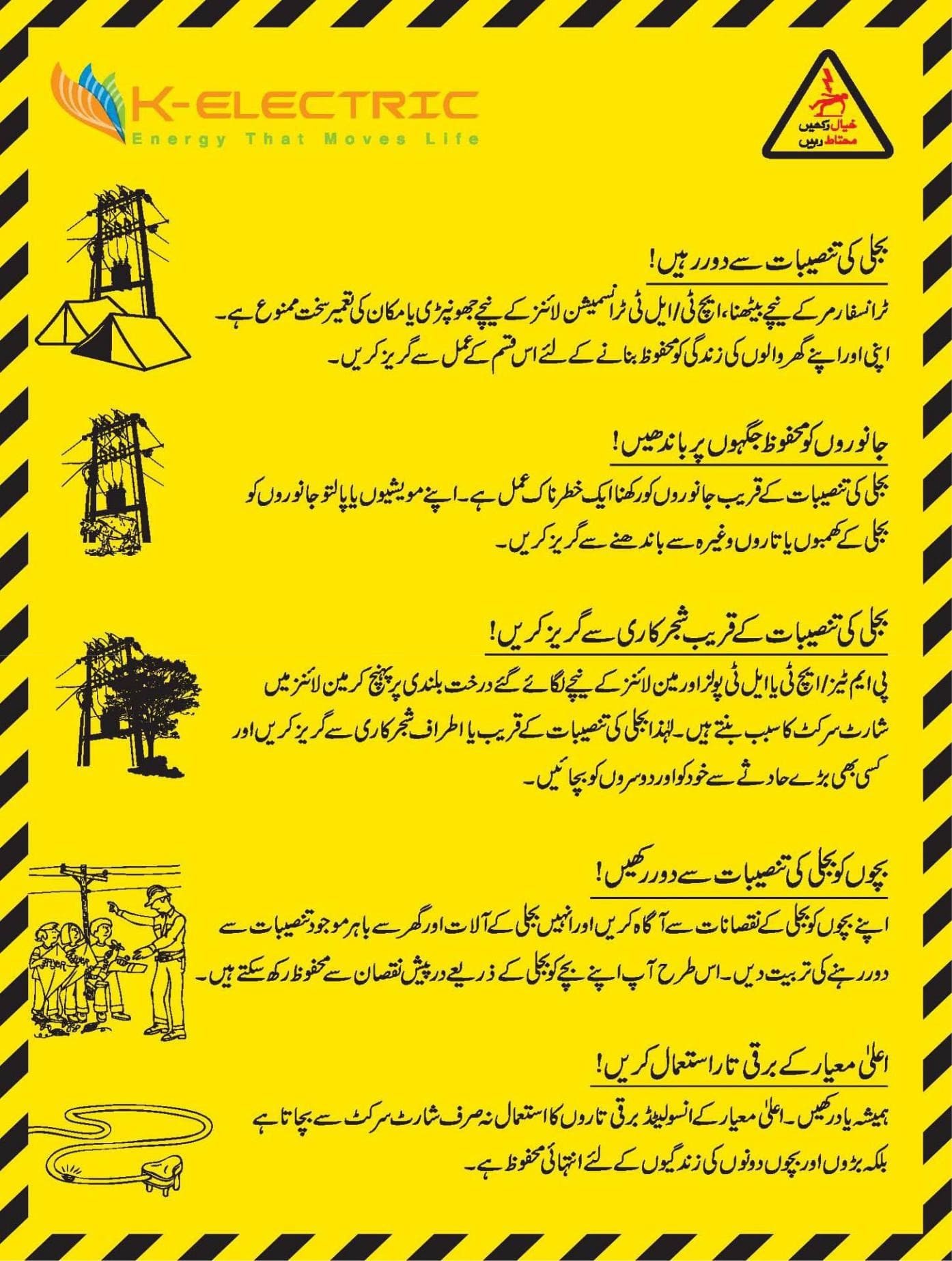 Safety Guidelines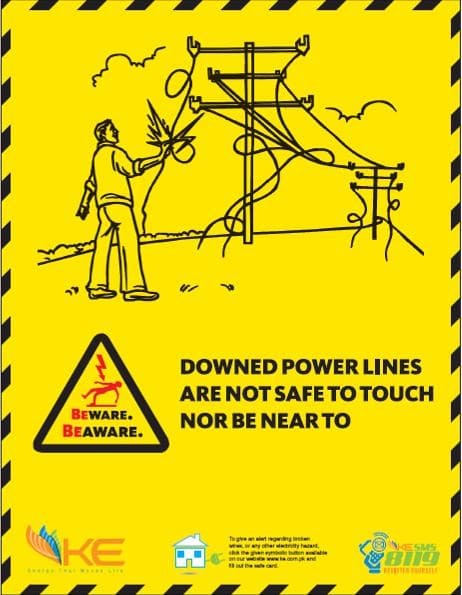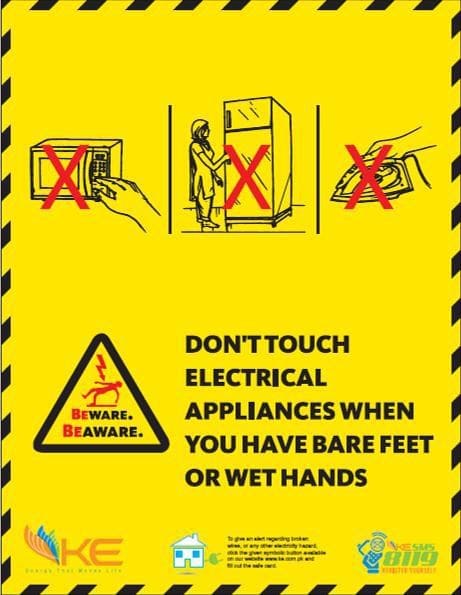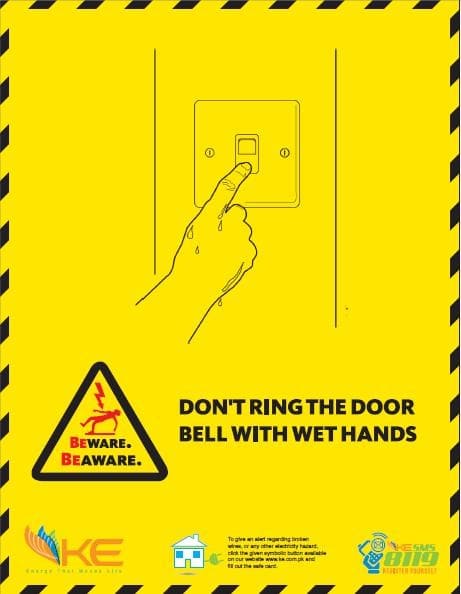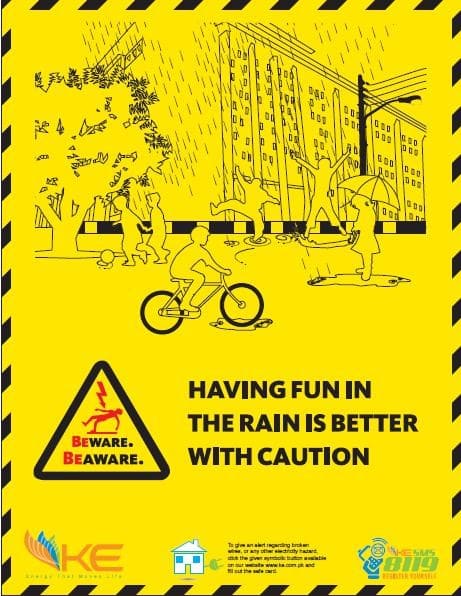 Downloads