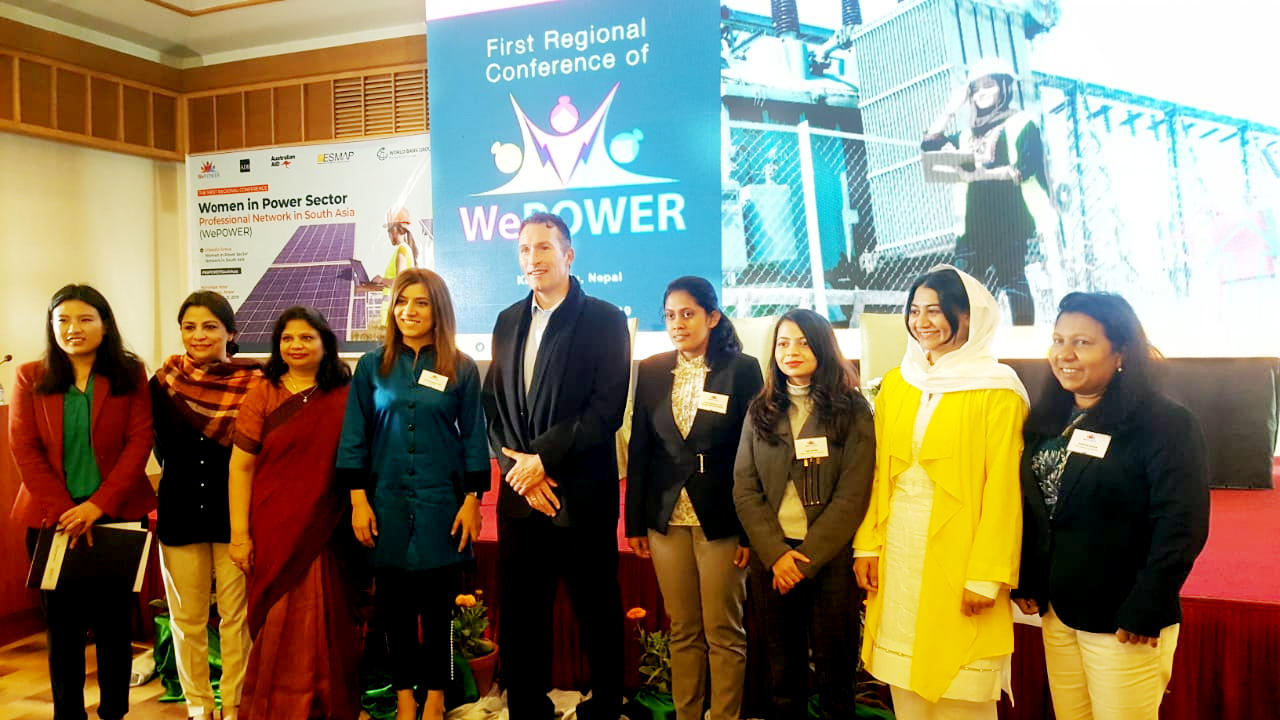 Karachi – March 06, 2019: A K-Electric delegation represented Pakistan at the first regional conference of the Women in Power Sector Network in South Asia (WePOWER) forum, held in Kathmandu, Nepal. The conference was organized by the World Bank, with support from the Energy Sector Management Assistance Program (ESMAP), Asian Development Bank (ADB), Australian AID and Australia Department of Foreign Affairs and Trade (DFAT).
KE's efforts to attract, retain, develop and grow women across both technical and commercial roles were especially highlighted, as the only private sector participant from Pakistan's energy sector. The power utility's long-term strategy to strengthen diversity and inclusion through enabling policies which include up to six months of extended maternity leave, child care assistance and focus on post-maternity vitality were featured during "Best Policies for Developing and Retaining Women Engineers and Professionals in the Energy Sector" session.
Sharing his thoughts Rizwan Dalia, Chief People Officer KE said, "The facts that women representation in senior management positions in KE has increased by threefold and nearly half the Management Trainees hired in 2017 are women are a testament to the success of K-Electric's approach towards diversity and inclusion."
It is pertinent to note that the power utility's commitment to women empowerment extends to the wider community within which it operates. KE also promotes women through sports and has organized the first Women's Football League in 2018, featuring over 150 players from across Karachi. Earlier it has also organized the first ever Girls Boxing Championship in Pakistan where 20 young girls from the areas of Lyari were given an opportunity to showcase their talent.
About WePOWER
Founded by The World Bank's South Asia Energy and Social Development Units and aligned with Asian Development Bank's broader long-term commitment to remove constraints that women face in finding jobs, WePower was launched in response to a study conducted by the World Bank in eight South Asian countries which found very low female enrolment rates in engineering programs, low female staff representation in utilities, and an even lower percentage of women in technical roles in utilities. More than 250 engineers and energy-sector professionals represented their countries at the conference including representatives from 60 local and international power utilities, energy sector organizations, and multilateral agencies.