Karachi – February 15, 2018: K-Electric's customer-friendly initiatives for industries have reduced the turnaround time for providing new power connection by 30% in 2017 as compared to its preceding year. These and other customer-friendly initiatives by KE were also showcased during the Sindh Doing Business Reforms Exhibition held at a local hotel.
The power utility extends complete facilitation to Industrial Associations in terms of operational queries as well as new power connections. Initiatives like process automation and reduction in number of prerequisites were also received well by the customers. Moreover, KE has set up an internal department to monitor turnaround time of all new industrial applications. Plans are also underway to introduce a dedicated helpline for industrial customers.
Speaking on the occasion, Naheed Memon, Chairperson Sindh Board of Investment (SBI) said, "We are cognizant of the investments K-Electric had made for improvement in power infrastructure of Karachi and the power utility is committed to aligning itself with our project to improve Pakistan's ranking in the ease of doing business index. SBI is glad to observe the process transformation by KE which will help us enhance Pakistan's ranking in Ease of Doing Business Index. KE's transformation has been remarkable and we hope that continuous upgradation in infrastructure is made in line with the growing energy needs of Karachi. We will extend all possible support to KE in the future too."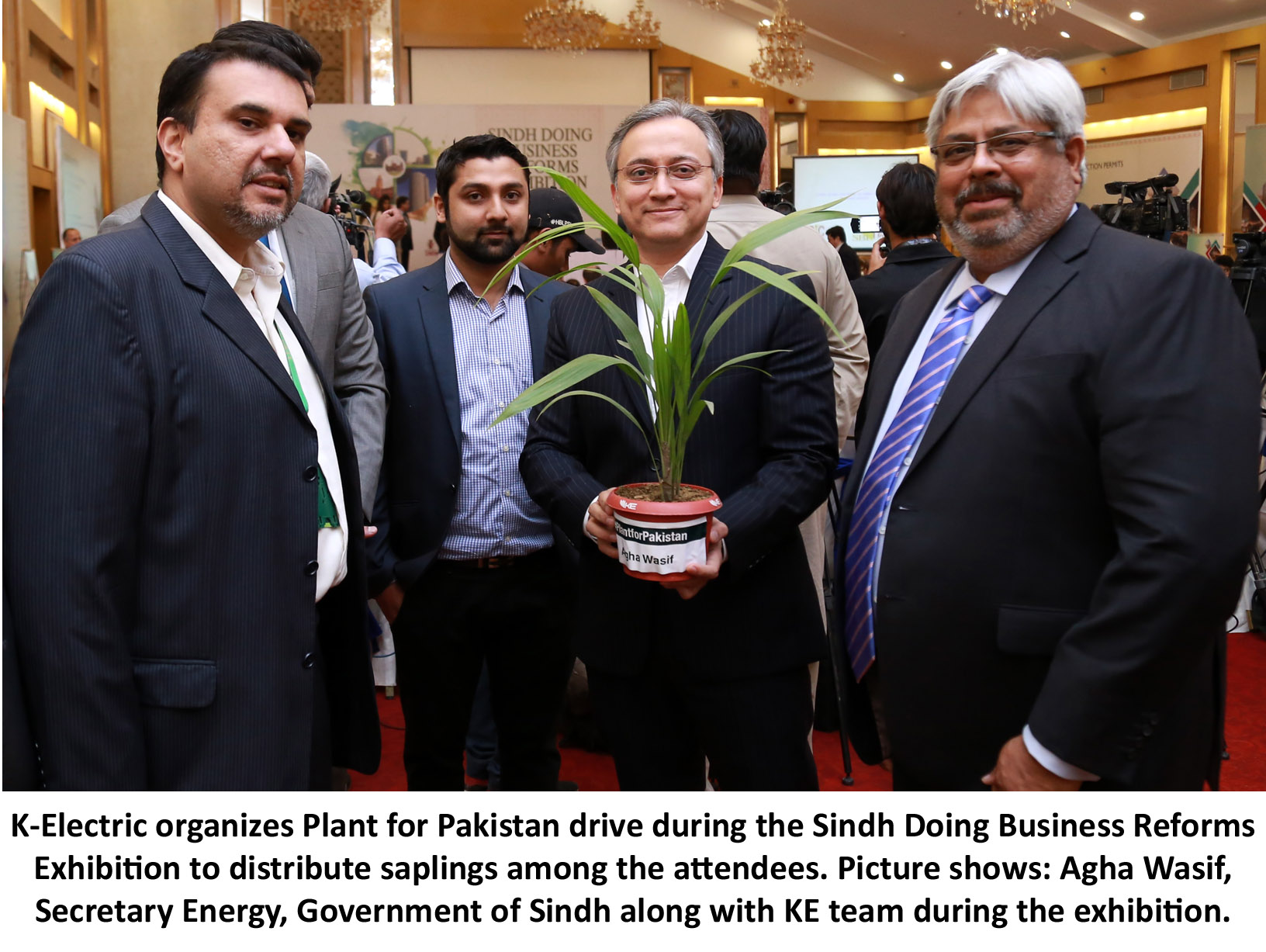 Per KE spokesperson, "Exempting industries from load-shed was a groundbreaking initiative by KE – fueling industrial growth and economic prosperity in the city. The power utility is also adding new grids to meet the growing power demand of new industrial consumers, as industries are and will remain the top priority of KE and all possible measures would be taken to continue to facilitate industrial consumers."
The power utility also organized its Plant for Pakistan drive during the exhibition and distributed saplings among the attendees in addition to setting up Energy Conservation kiosk to raise public awareness around energy conservation and promote energy efficiency initiatives.