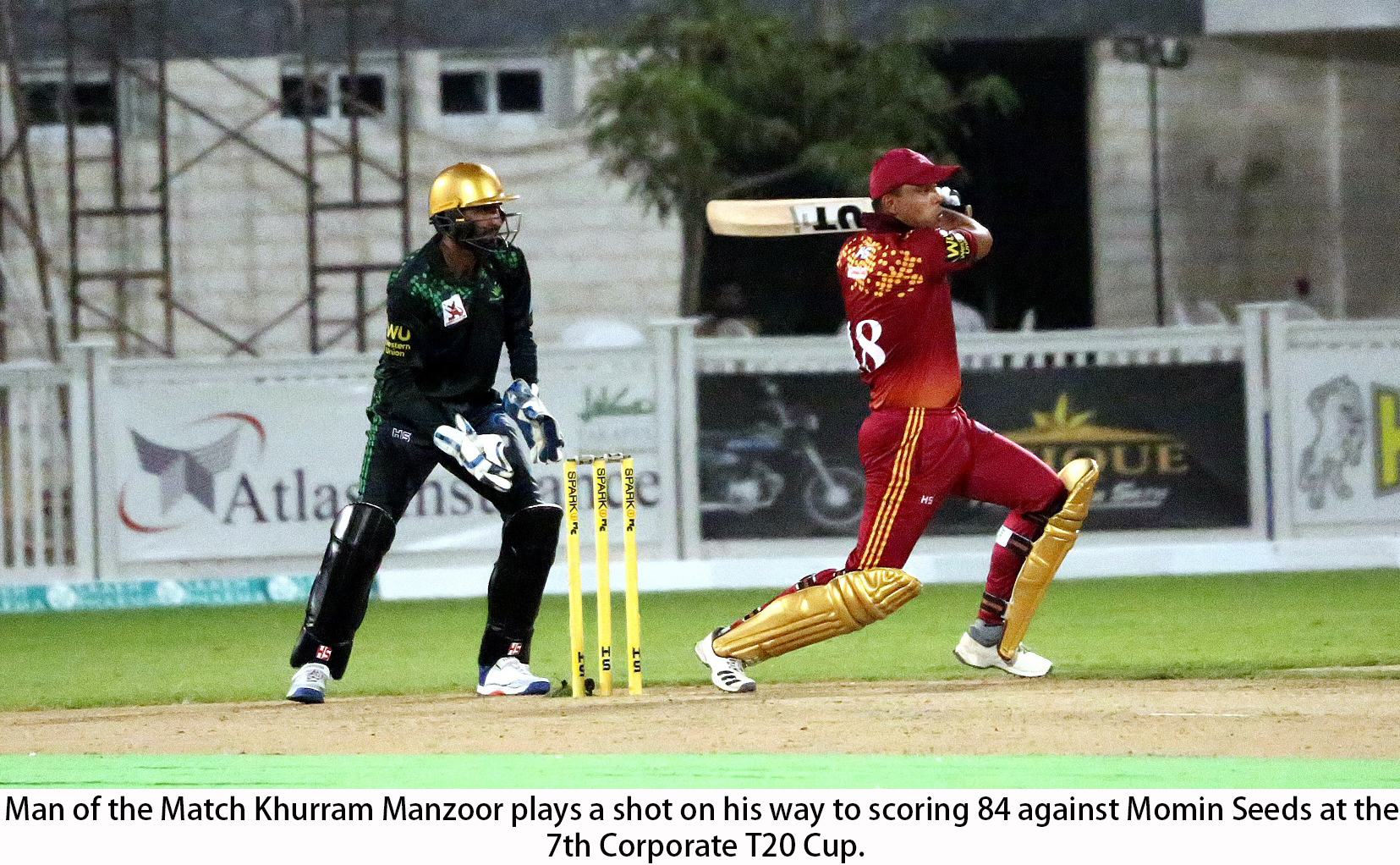 Karachi: K-Electric (KE) defeated Momin Seeds by nine wickets in their first match of the 7th Corporate T20 Cup, held at Moin Khan Academy, Karachi.
Pursuing a target of 134, KE's Khurram Manzoor scored 84 runs of 40 balls; he was well supported by Umair Yousuf who scored 48 runs. Muhammad Imran, Hassan Khan, and Mohammad Mohsin from KE set the stage for an exciting chase by taking two wickets each to limit the opposing teams total.
Hassan Khan, Captain of the KE team, said; "We are very excited to be participating at the seventh edition of the Corporate T20 Cup. As defending champions, the team will look to maintain its top spot."
KE will now play their next game against National Bank of Pakistan on 14th May, at Moin Khan Academy, Karachi.
The Corporate T20 Cup has returned for its seventh edition, and the tournament will be played till 18th May in Karachi.