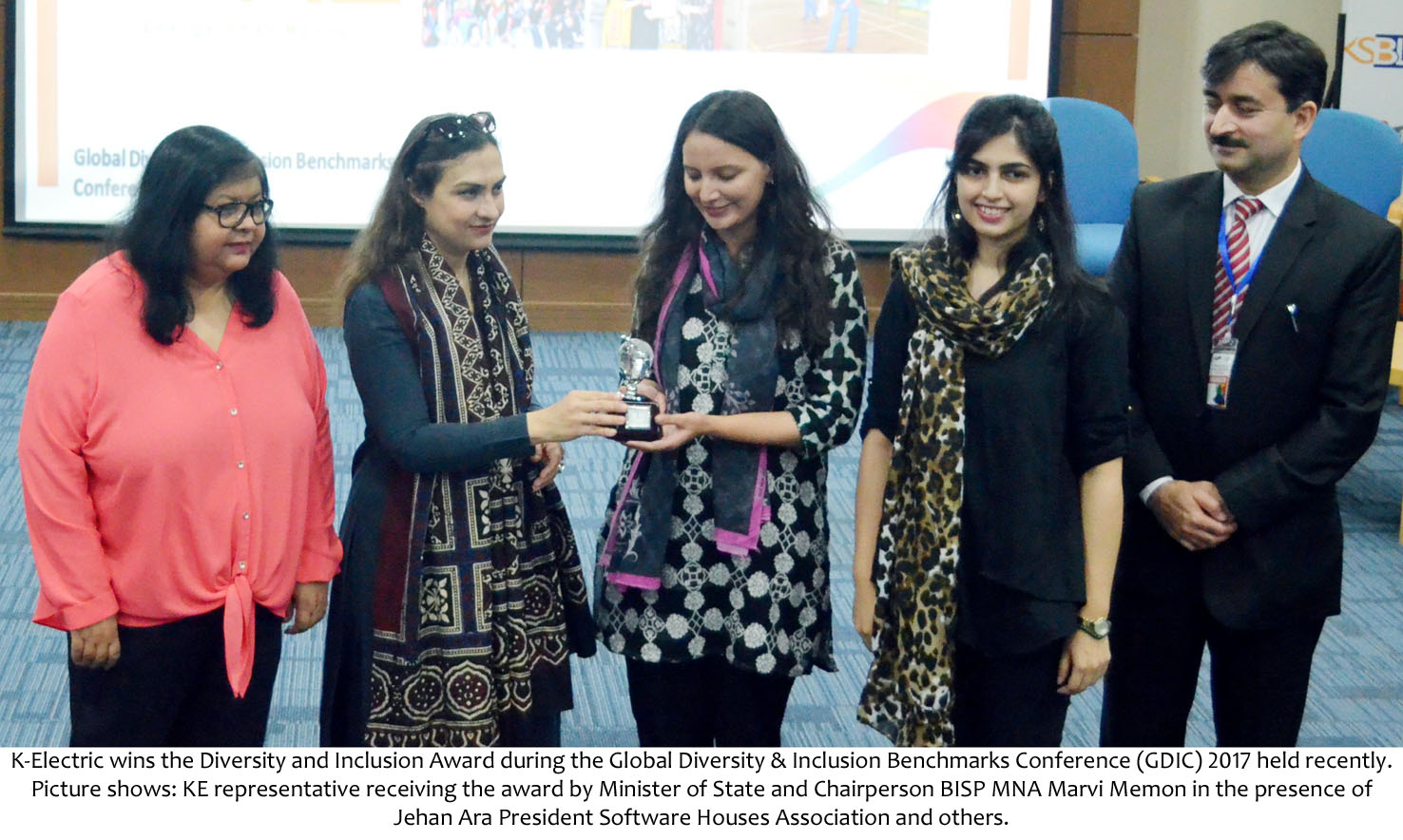 KARACHI- May 05, 2017: K-Electric has won the Diversity & Inclusion Award during the Global Diversity & Inclusion Benchmarks Conference (GDIC) 2017 held recently. KE was awarded for its Proactive focus on diversity and inclusion initiatives across the company in a sustainable manner.
K-Electric spokesperson described this award yet another testament to KE's organisational transformation and said, "Diversity of talent, culture and experience at KE has helped foster an environment of innovation while contributing significantly to improved organizational performance. We will continue to provide equal work opportunities so that all employees can work together towards sustainable growth."
It is pertinent to note that the power utility has female representation in all areas of its business ranging from power generation plants to business finance and supply chain to transmission. KE also supports working mothers in continuing their professional growth through a 'Childcare Assistance' policy and maternity leaves to up to 6 months designed to ease their transition back into the workplace.
Over the years, KE has created various powerful platforms to encourage women including extending support to APWA Rana Liaquat Craftsmen Colony (RLCC) through its Social Investment Programme and sponsoring the Girl's Boxing Championship etc. KE also organize events such as Annual Women's Day Celebrations, Quarterly Women's Forum and Annual Sports events to name a few. Moreover, KE's Pilgrimage policy is open to all employees regardless of their religion or position to ensure inclusivity among employees. A key outcome of all these efforts is the substantial increase in KE's gender diversity and the higher number of women in leadership roles.