Karachi – October 09, 2017: Aimed at raising awareness about the importance of energy conservation amongst the youth, K-Electric set up an energy conservation stall at 'The Dawood Foundation Magnifi-Science Exhibition 2017'. The three-day-long exhibition was organized at Dawood Public School in Karachi.
During the exhibition, KE's stall attracted large turnout and educated the students about the measures they can take towards a cleaner and sustainable environment. Various activities featuring interactive games and easy to understand awareness sessions were also organized regarding renewable energy, home appliances and energy conservation tips.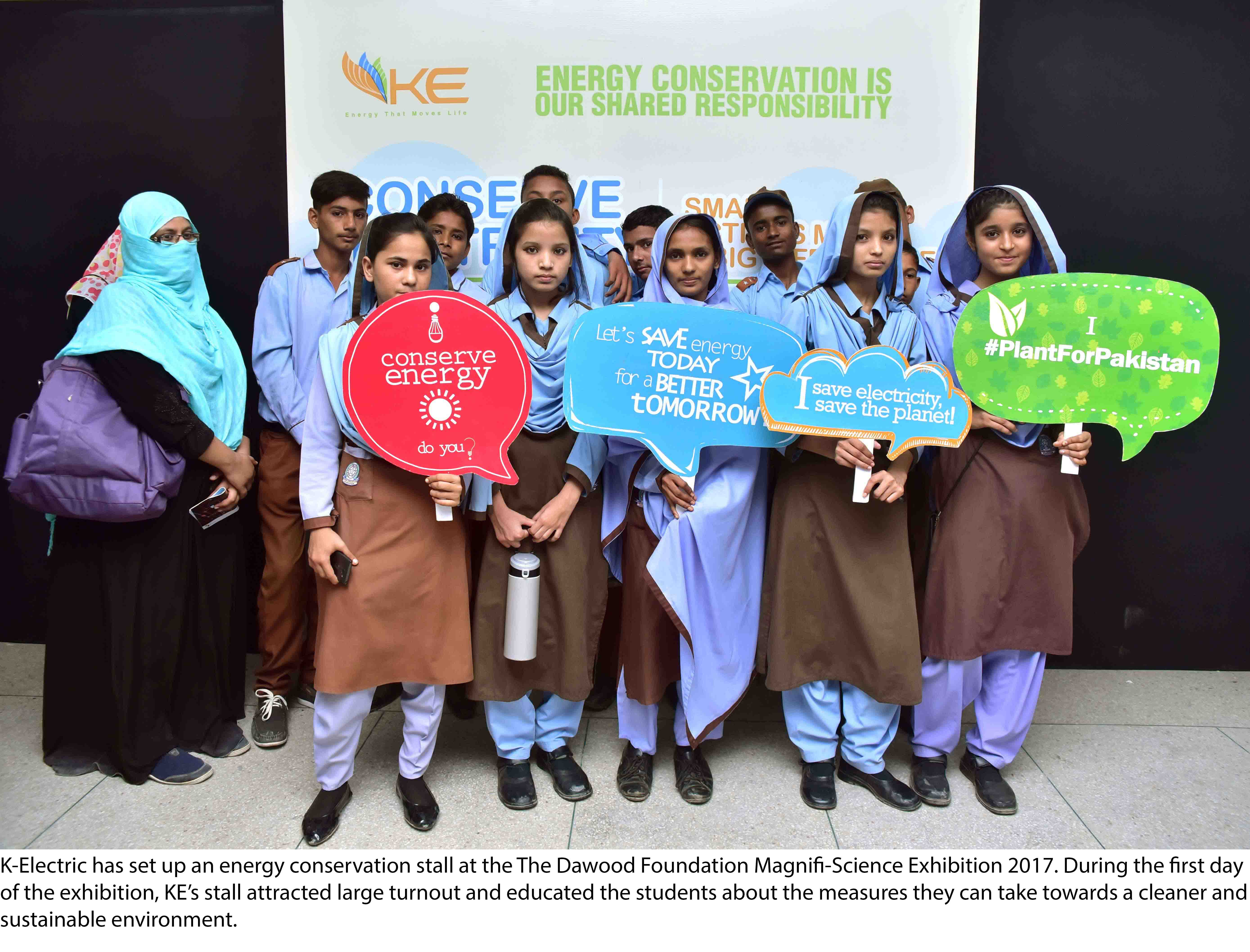 According to KE spokesperson, "We are thankful to the organizer The Dawood Foundation for organizing this exhibition. Our presence in the exhibition serves a perfect platform for the young generation to develop a better understanding of energy conservation and adopt an energy efficient lifestyle. We have received an overwhelming response today from the students as well as their parents and are hopeful that our efforts would help them plan similar energy conservation practices in their individual capacities."
K-Electric actively promotes best practices for energy conservation and carries out a robust public awareness campaign to help preserve the country's precious resources. To date, more than 1.3 million consumers have benefited from these campaigns, including more than 50,000 school children. K-Electric makes a concerted effort to create awareness about conserving electricity and offers various energy efficiency advisory programs to its consumers.