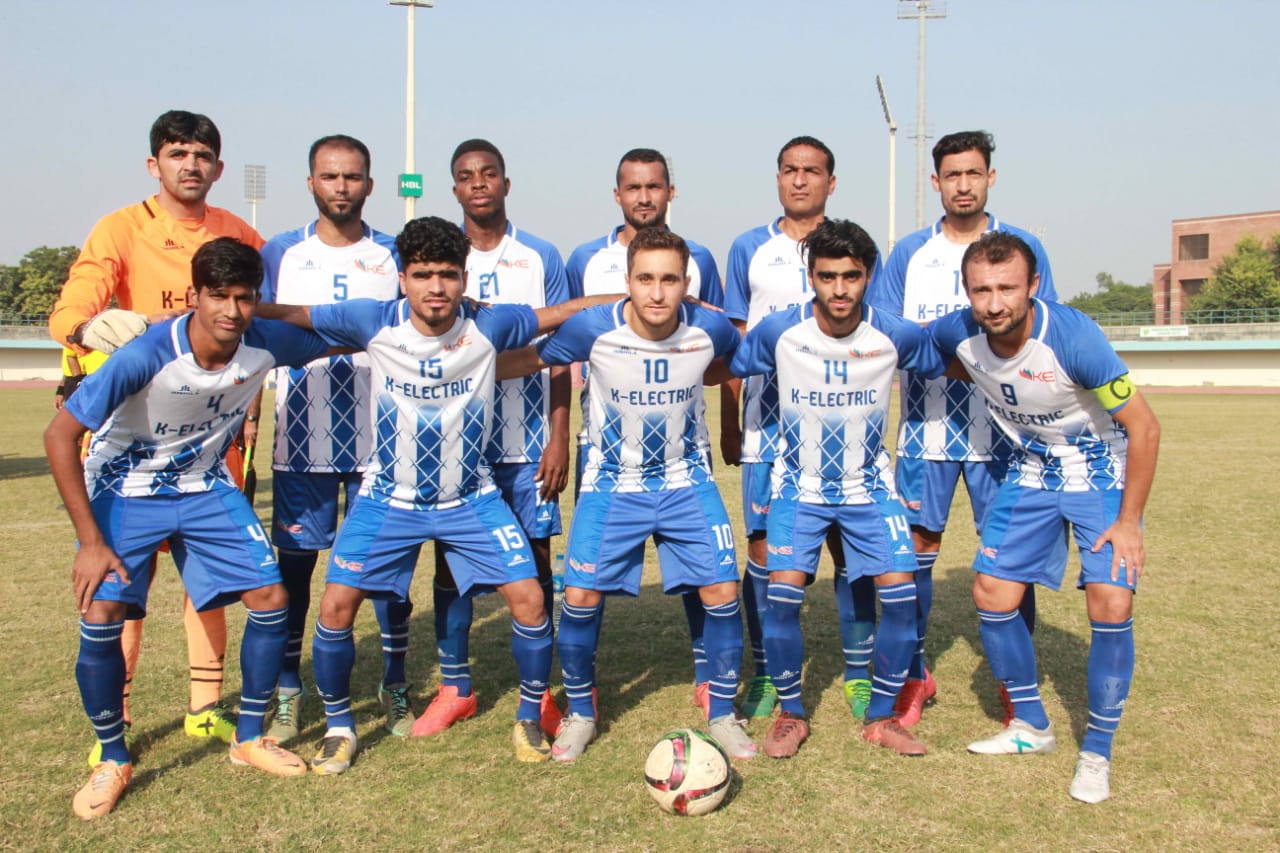 Karachi: Pakistan Premier League's reigning champions K-Electric Football Club (KEFC) defeated Pakistan SNGPL FC by 3-0 and emerged victorious during the 12th Premier League at the KPT football stadium in Karachi. The win takes KEFC to 5th position after KEFCs Murtaza Hussain opened the scoring with Captain Mohammad Rasool and Muhammad Riaz scoring one apiece.
The score was 0 – 0 at the end of first half. Murtaza Hussain led KEFC by scoring at the 75th minute of second half, while Muhammad Riaz doubled the lead by netting the ball in the 93rd minute and Captain Muhammad Rasool scored the final goal of the match in the 94th minute.
KEFC's Captain Mohammad Rasool acknowledged the valiant effort by his team and said, "This win is a result of the whole team's effort. We are determined to play our next match and come out victorious and try to finish as high in the standings as possible"
The Pakistan Premier League is Pakistan's professional league for men's association of football clubs. This tournament is at the top of the Pakistan football league system and it is the country's primary football competition. KE FC is the current premier league champion defending its title in this year's league.