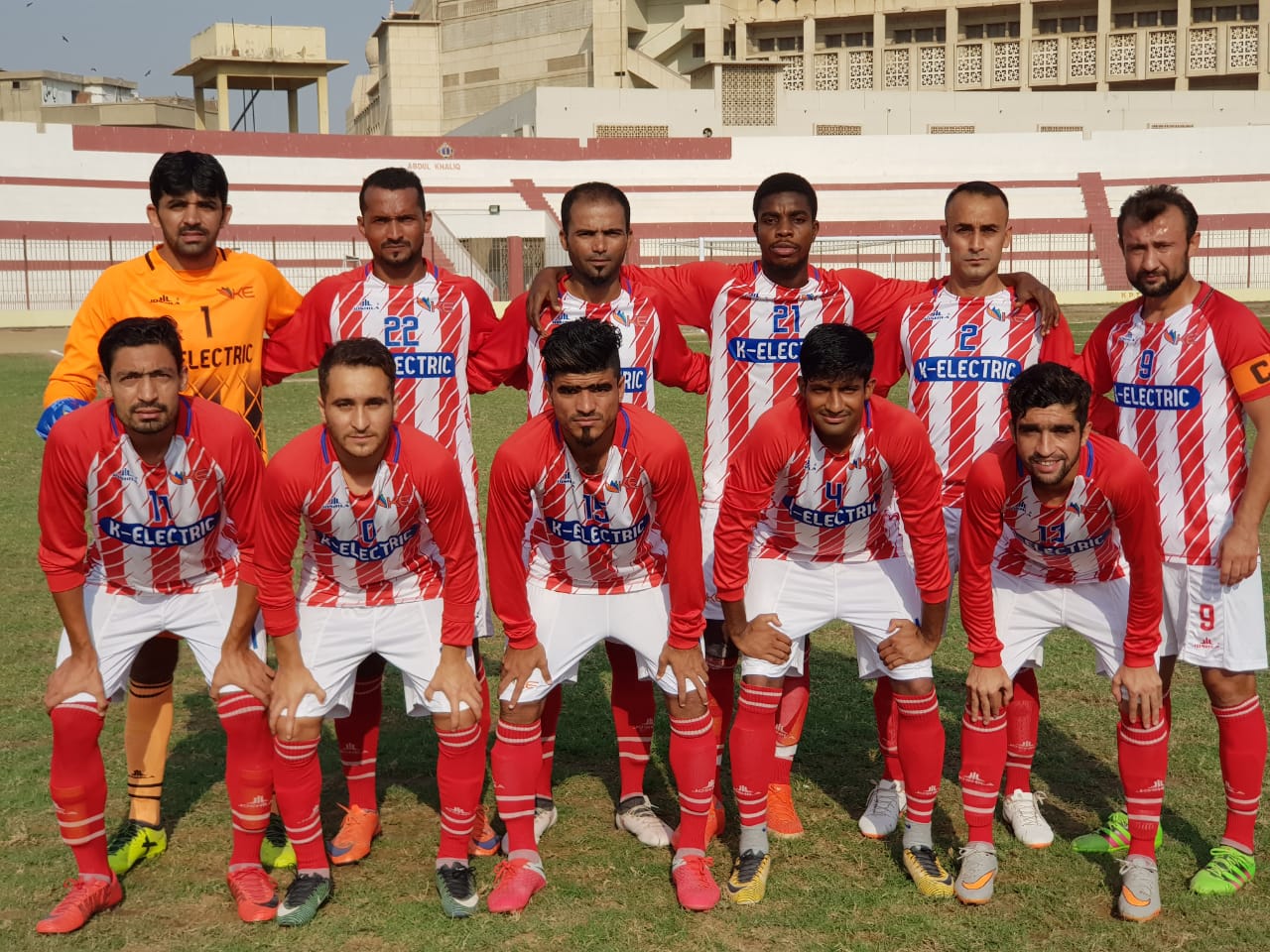 Karachi – 11th December 2018: Pakistan Premier League's reigning champions K-Electric Football Club (KEFC) defeated Pakistan Navy FC by 4-1 and clinched their seventh win of this year's Premier League at the KMC Stadium in Karachi. The win takes KEFC to 6th place after star winger Mohammad Riaz netted twice with Captain Mohammad Rasool and Murtuza Hussain scoring one apiece.
KEFC led the scoreboard by 2-0 at the end of the first half and Navy FC found some momentum in the second half and tried to come back into the game. Riaz's strike in the 75th minute put the game to bed and the winger's second at stoppage time showed a quality attacking display by KEFC.
KEFC's Captain Mohammad Rasool acknowledged the valiant effort by his team and said, "Entire team played well but with 8 matches remaining in this year's league, we still have a lot of work to do. Our next match is against KRL which is sitting on top and is a very difficult side to play against."
KEFC's next match is against league-leaders KRL on Thursday at the KB Korangi Baloch stadium.
The Pakistan Premier League is Pakistan's professional league for men's association of football clubs. This tournament is at the top of the Pakistan football league system and it is the country's primary football competition. KE FC is the current premier league champion defending its title in this year's league.